Pit Blocker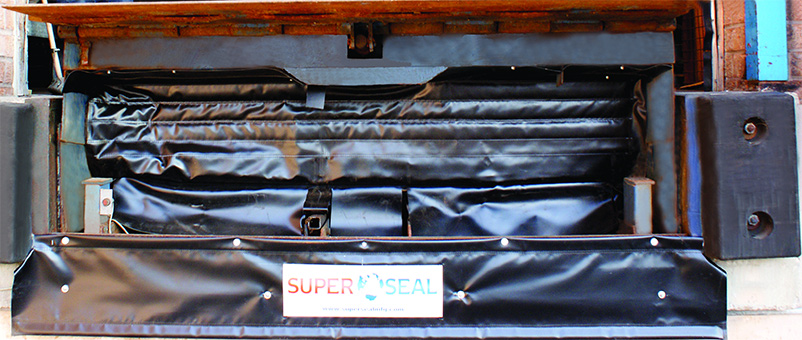 Super Seal unique Pit Blockers not only provide a superior weather seal along the front face of a dock leveler but also blocks dirt and debris from entering under the dock cavity. This innovative design helps protect the equipment under the dock. It aids in preventing energy loss and closes off the gaps between the dock leveler and concrete pit walls.  Typically dock levelers only include a weather seal along the top edges; Pit Blockers prevent the mass of air flow from entering the working area, minimizing the transfer of heat and energy into and out of the facility.  A perfect addition to a fully functional sealed loading dock area.
Main Features:
-An insulated barrier that seals the gap under the dock while in use, when parked or not in use.
-Utilizing our exclusive SS90-1 (40oz. Vinyl) cover this double seal design and brush seals to eliminate the gaps.
-Mounted under front edge of deck, this unit attaches to the underside of the dock and conforms to the movement of the dock leveler and pit.
-Chain weighted bottom pocket ensures a good seal.
-Provides energy saving seal & keeps debris from entering building to improve industrial hygiene.
-Front skirt is included to block the gap where the front shims are required to level the dock.