Rack Guards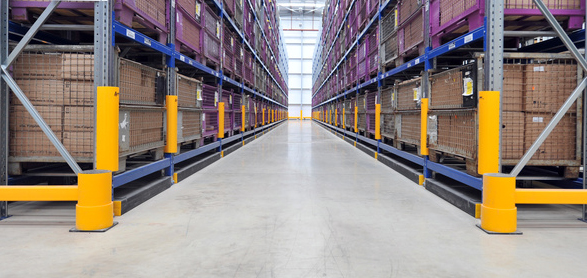 Rack Guards
Protect your work space inside and out from collision damage with Super-Seal RACK GUARDS which are specifically designed for rail type rack protection and ideal for machinery. Other protection options are  BOLLARDS and TRACK GUARDS (Ideal for overhead doors).
Super-Seal Mfg. has a very wide selection of solid protection close to the ground. A smart economical choice.
Easy-to-install and extremely durable. Powder-coated, safety yellow paint finish increases visibility and stands up to fork-lift traffic.
ALL MODELS INCLUDE:
Powder-coated, safety yellow paint finish standard for any size.
Floor anchors not included (1/2″ Diameter Holes on base plate)
Model details:
8″ high – Model: RG-8
16 high – Model: RG-16
For more information on various dock accessories offered by Super-Seal; please call 1-800-337-3239 or email [email protected].